Hello!
Last Sunday I went to my cousin Wyatt's third birthday. It was at a local park with a pavilion next to a playground. They also rented a bouncy house and a small train that would take the kids around the park. The kids had a ball! It was train themed because Wyatt is in love with Thomas The Train. I even got in the bouncy house with the boys and let them throw balloons at me.
I thought that I would post some of the pictures from the party. My Aunt Jen did a great job decorating and I want to show off her good work. The paper goods are from the etsy seller
Ian & Lola. They have really adorable products! I do not have my own photograph of the invitation but this is a photograph from their website.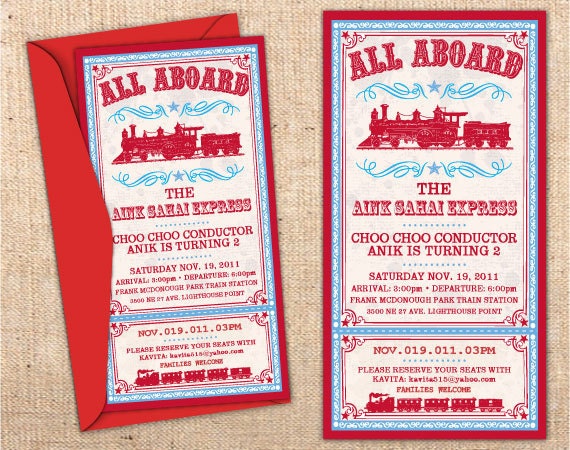 I love the invitation I think it totally shows the theme of the party.
The transfers for the cupcakes are Ian & Lola.
The bouncy house was even red and blue!
They loved it!
And the train was really cool!
Emily