What I want...
This lovely little camera case is found
here
. I love it. Its something that I would never buy myself but I would hope someone would get for me lol. Because besides being adorable I drop my digital camera all the time and this case wouldn't be huge it would be literally about the size of my camera.
Something that I wish I had...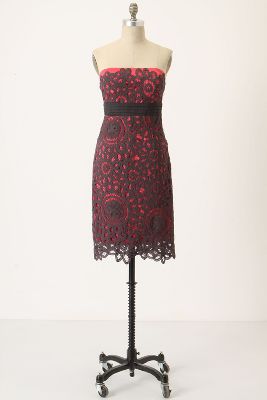 I really wish I had this dress from Anthropologie it is found
here
. It is amazing. Pink fabric with an overlay.... incredible. I have no clue where I would wear it too. I just know that I want it.
Alright I guess I have to get to something that I really need.
A haircut. This is definitely not me but I wish my hair looked like that.